Although it can be tough to learn and understand, the alphabet of the Arabic language is quite a sight to look at and a great source of fascination for those interested in languages. Fun fact, the Arabic alphabet doesn't have any short vowel letters. Instead, it has what is called "harakat"_features_ that are placed on top, sometimes at the bottom, of consonants to indicate what vowel sound should follow.
---
Every letter of the alphabet changes shape depending on what position it has in a word. It is also a very flexible writing system that allows for incredible calligraphic work. Drawing on this flexibility, Alexandria-based graphic designer Mahmoud Tammam combined his love of words and his expertise as a designer to turn words into artworks. He transformed Arabic words into beautiful and neatly drawn illustrations of their meanings. Scroll through them and let us know your favorites.
1. Cat_Qit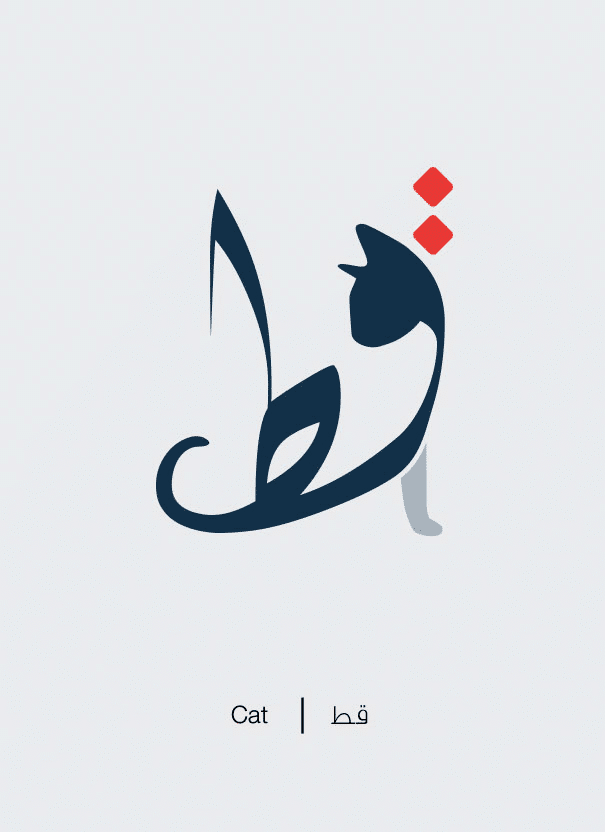 2. Fox_Tha'lab.
3. Whale_Huut.
---
4. Koala_Koala.
5. Dog_Kalb.
6. Coffee_Qahwa.
7. Giraff_Zarafa.
8. Duck_Bat.
9. Watermelon_Bittikh.
---
10. Castle_Kala'a.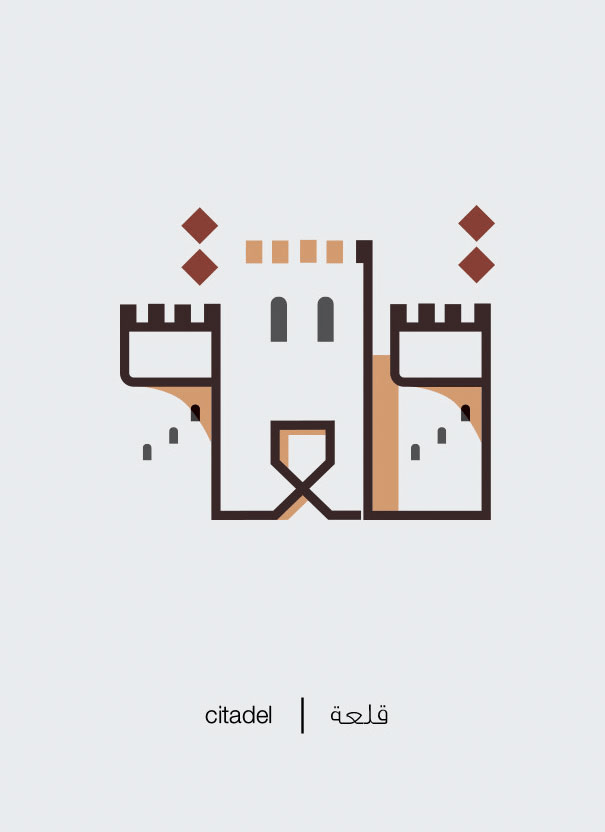 11. Mouse_Fa'r.
12. Rabbit_Arnab.
---
13. Cairo_Al-kahira.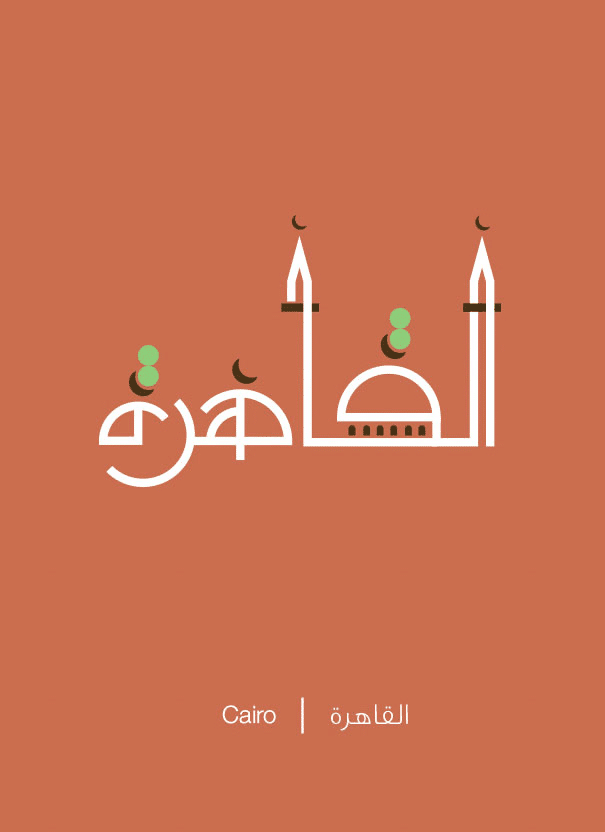 14. Llama_llama.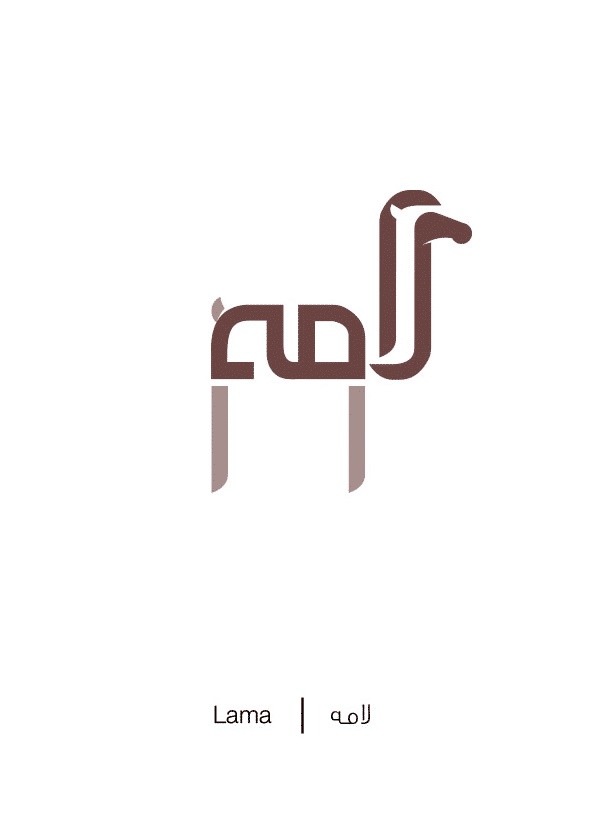 15. Monkey_Kird.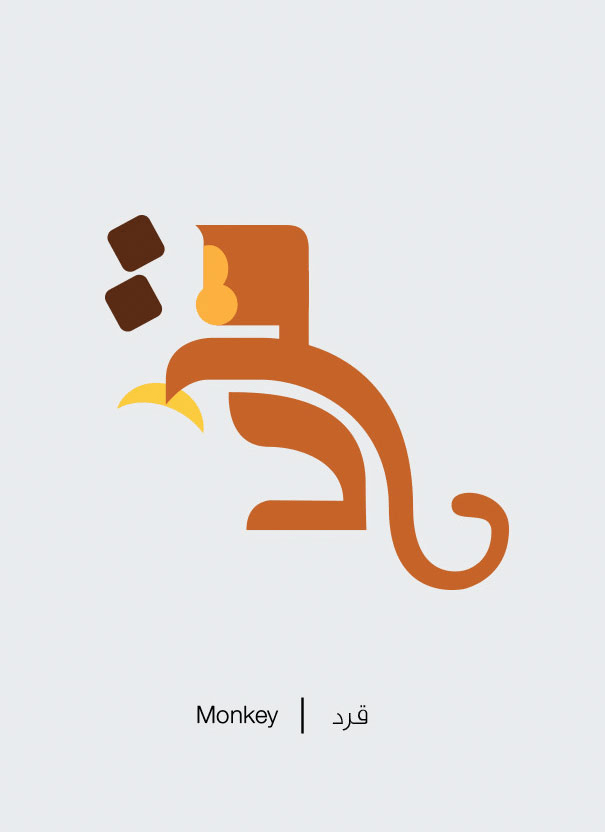 ---
16. Gazelle_Ghazal.
17. Shark_Kirsh.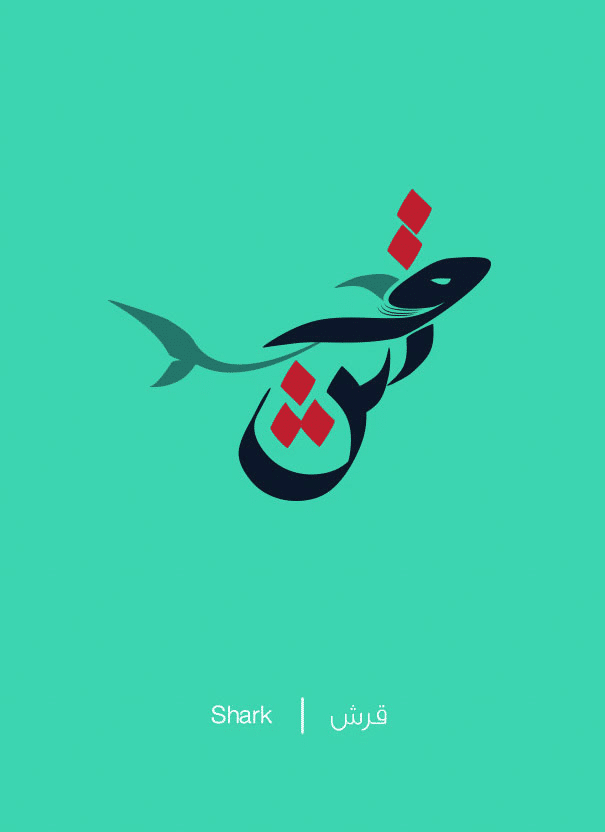 18. Ape_Kird.
---
19. Tiger_Fahd.
20. She_Hiya.
21. Eagle_Nasr.
22. Peacock_Tawous.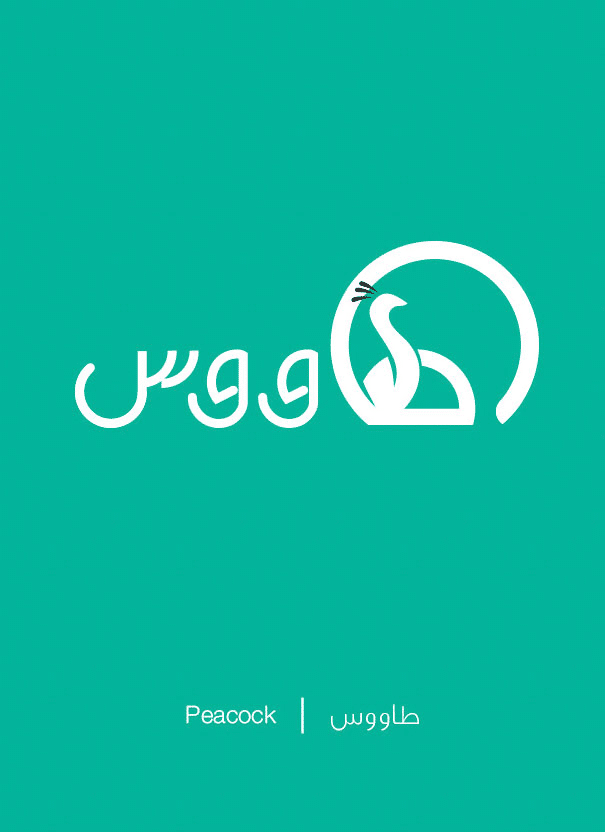 23. Rhino_Khirtit.
24. Bicycle_Darraja.
---
25. Octopus. Okhtubuut.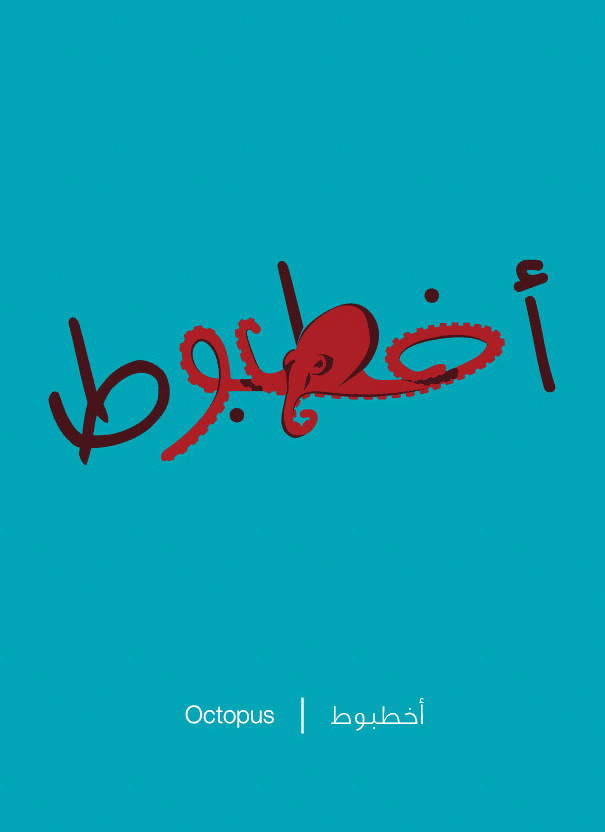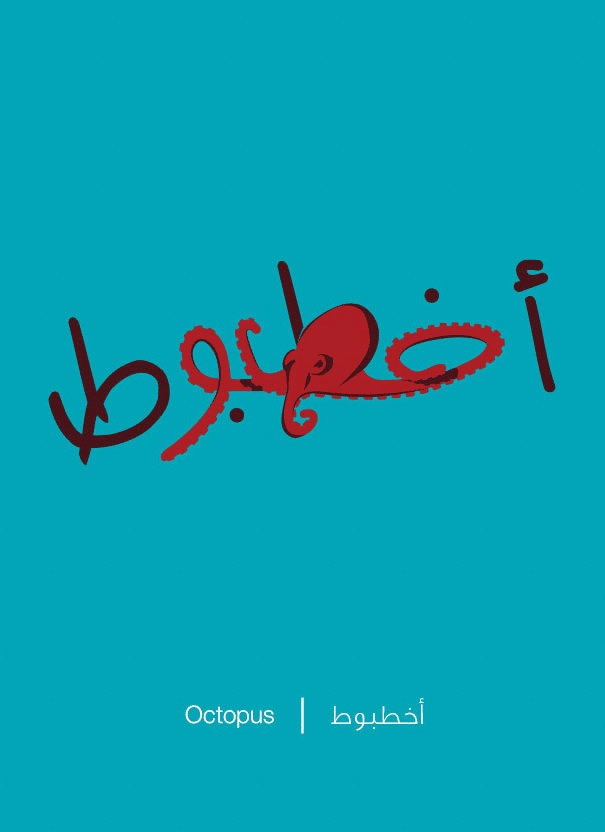 26. Crown_Taaj.
27. Bear_Duub.
---
28. Owl_Buuma.
29. Camel_NaaQa.
30. Freedom_Hurriya.
---
31. Lion_Assad.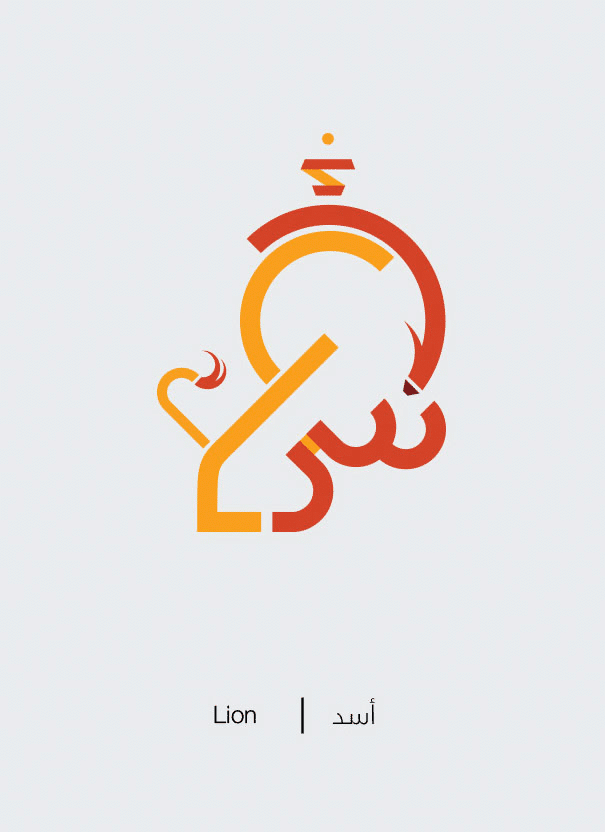 32. Horse_Hissan.
33. Seal_FoQma.
34. Tea_Chai.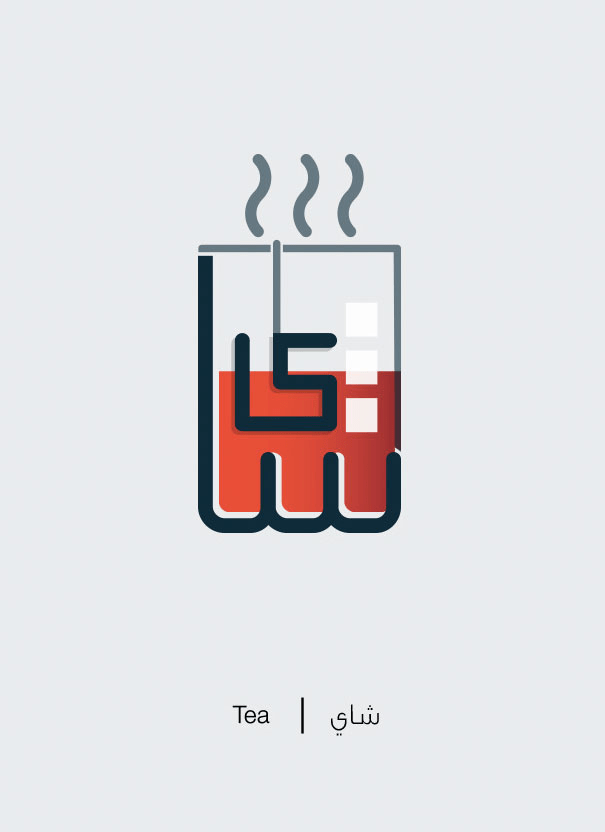 35. Ant_Namla.
36. Ink_Hibr.
---
37. Elephant_Feel.
38. Passion_'iishQ.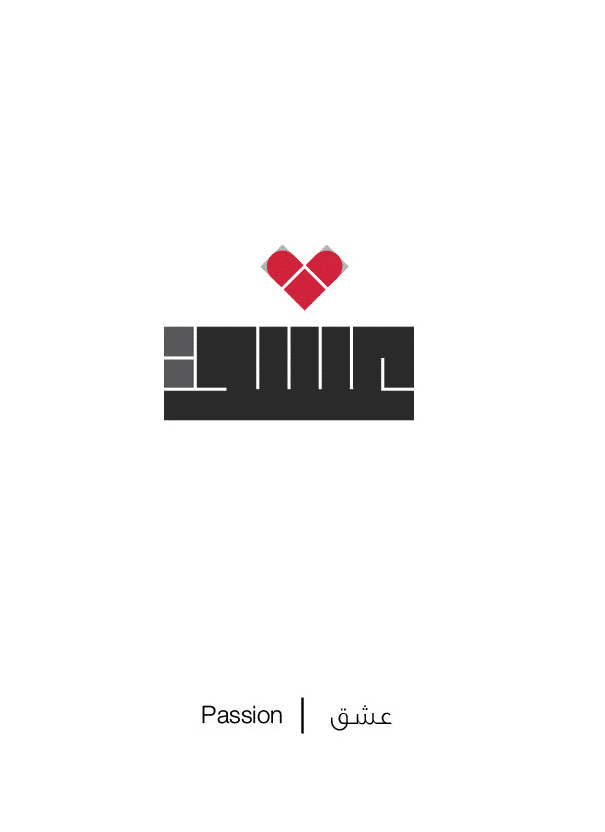 39. Ox_Thawr
40. Rams_Jaadiy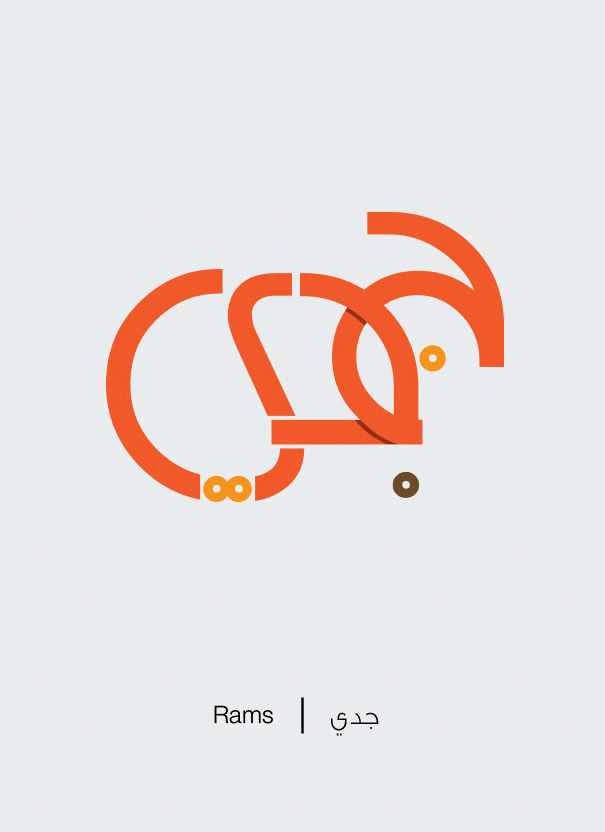 More fun facts about the Arabic language.
You've reached the end of the article. Please share it if you think it's interesting.
---