Getting a tattoo is a huge commitment. It's ink that's going to stay on your skin for the rest of your life. So it's gotta be perfect and error-free. That's why before you ink, think! The internet is so full of funny tattoo fails that their inkers didn't think too much and ended up making fools of themselves.
Tattoos that involve foreign languages are especially tricky. If you don't know a particular language so well, you might ended engraving the wrong words on your skin. Below we have compiled a list of tattoos that people that could read in foreign languages had to just laugh at these terrible tattoo choices.
---
1.
2.
3.
---
4.
5.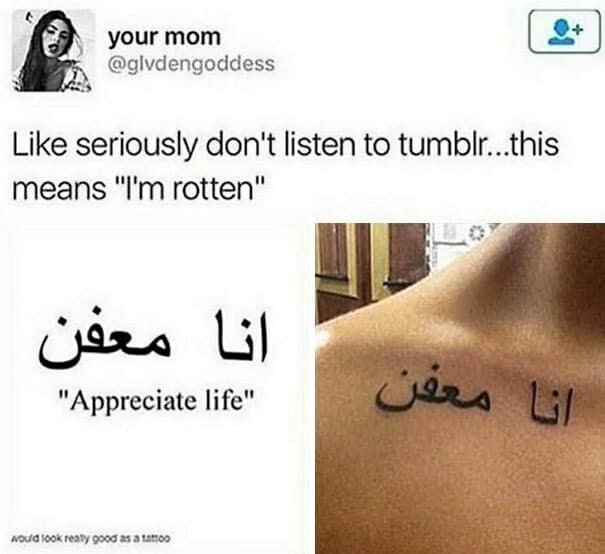 6.
---
7.
8.
9.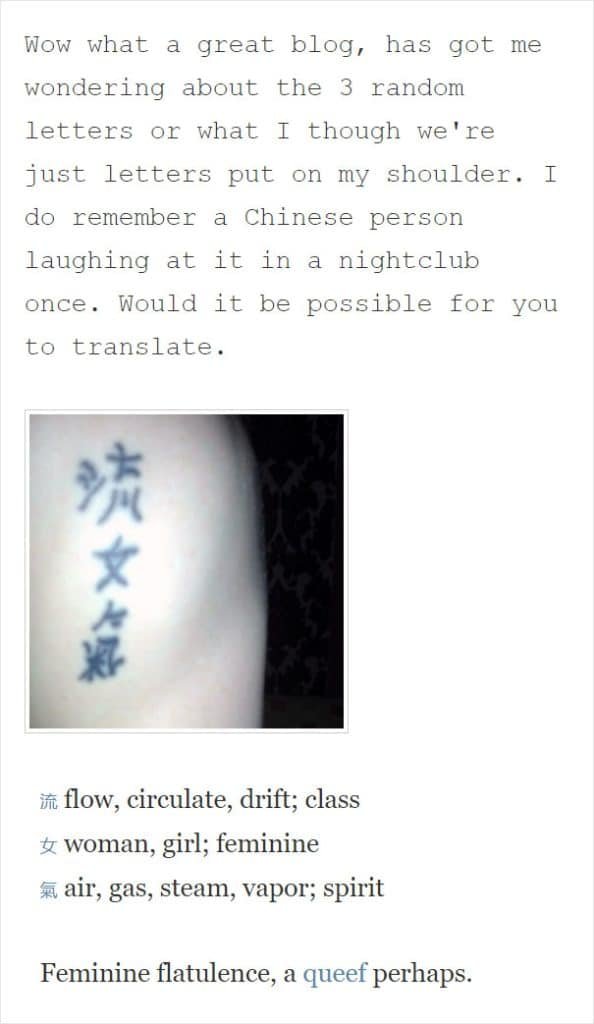 ---
10.
11. Chinese Tattoos Gone Wrong
12.
13.
14.
15.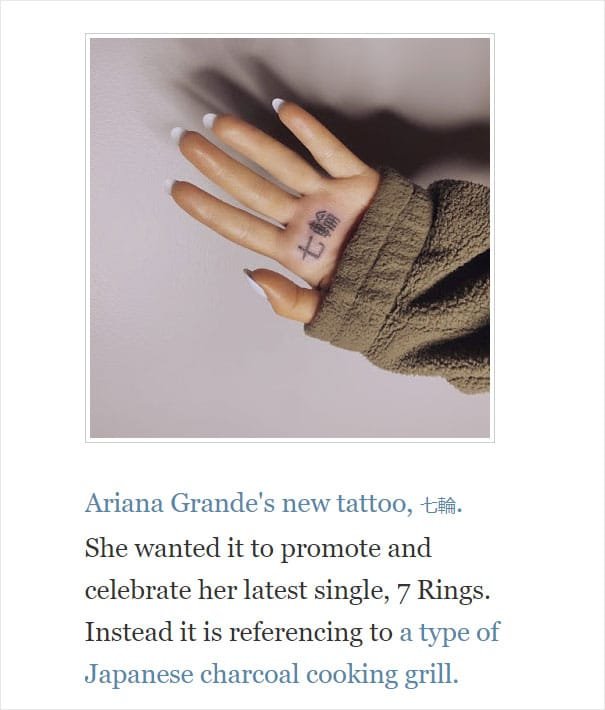 16.
17.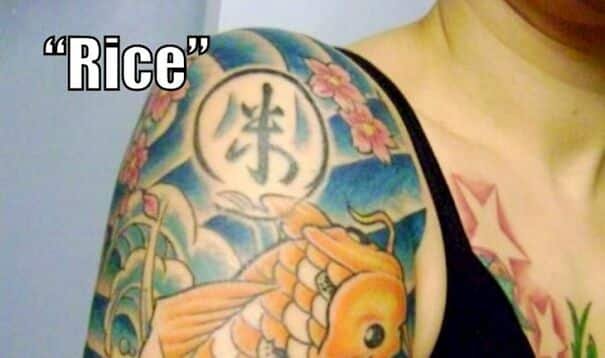 18. Boastful Rice Village (He Thought It Was His Daughter's Name)
You've reached the end of the article. Please share it if you think it's interesting.
---