Students won't care who much you know until they know how much you care. That's how high school teacher James Callahan won the utmost appreciation of his students. The Massachusetts educator at Lowell High School showed how much he cares about his profession and students by keeping a an alphabetic list of the slang words his students use at a daily basis.
The list went viral shortly after one his students shared a four-page Word document to her twitter account (aka mewtailv2). The tweet quickly garnered over 300,000 likes and 93,000 Retweets.
These slang terms are mostly used by Gen Z. We brought them here for you to scrutinize. See if how many of them do you use or understand.
---
1.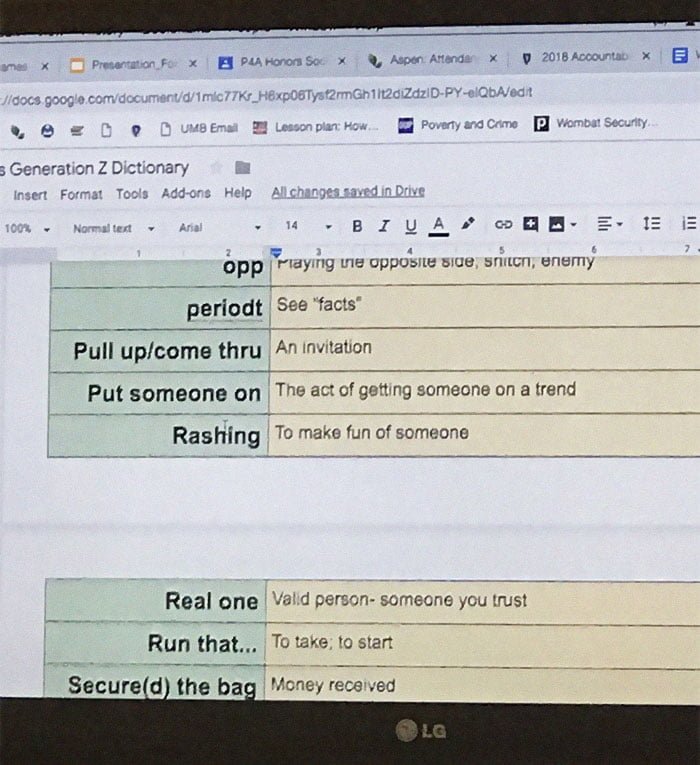 2.
3.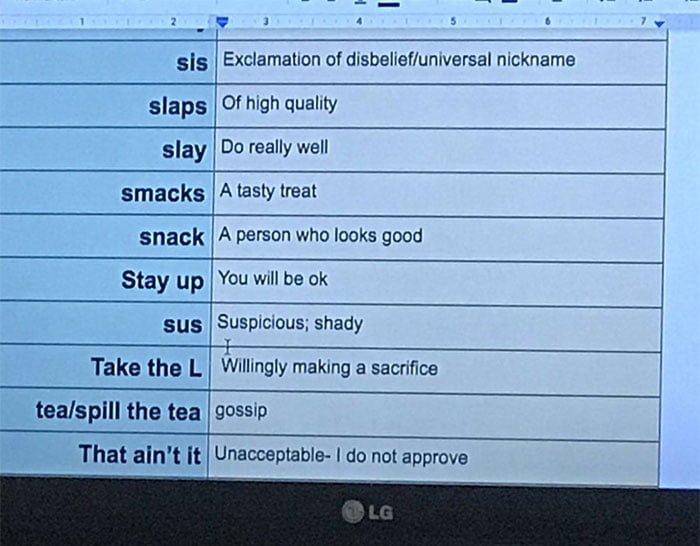 ---
4.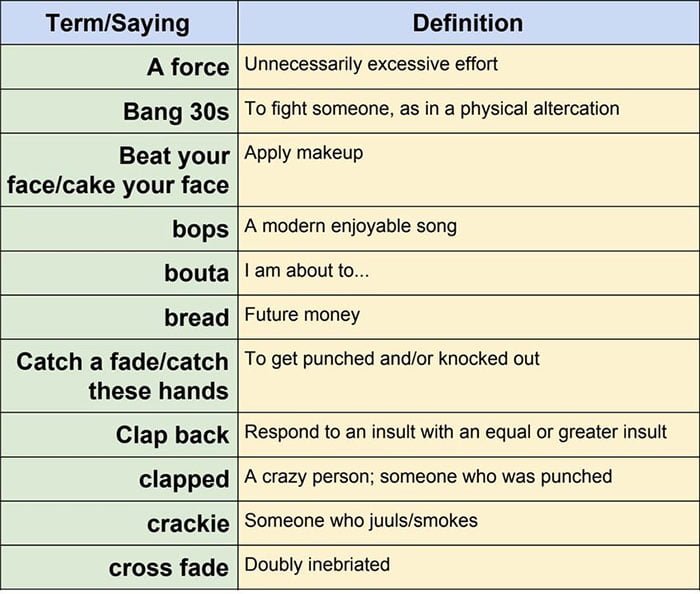 5.
6.
---
7.
8.
9.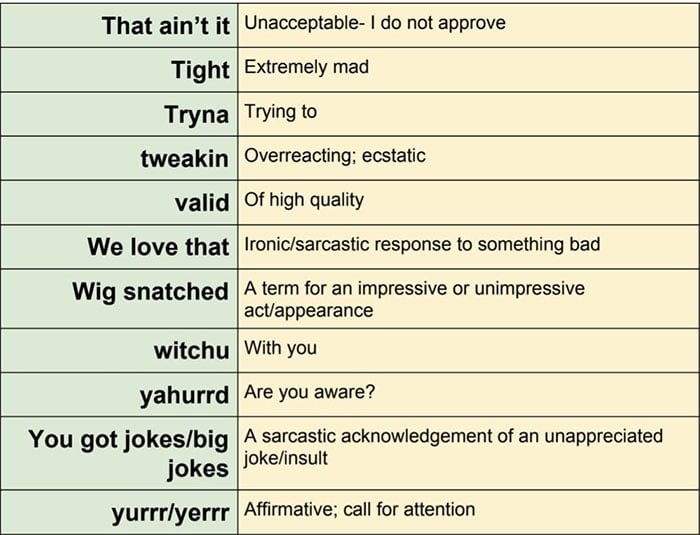 ---
You've reached the end of the article. Please share it if you think it's interesting.