One of the things that make the United States special is its diverse and varied linguistic background. You might think people speak the same English you and I know, but no. The number of different accents spoken in the US and the degree of lexical variation is just fascinating. Language variation is probably one of the most exciting stuff that linguists concern themselves with. One of these is Joshua Katz, a Ph.D. student of statistics at North Carolina State University, who took on the job of mapping the linguistic variation of the US and published them in a book he titled Speaking American. Here are some of the coolest maps from his collection.
---
1.
2.
3.
---
4.
5.
6.
---
7.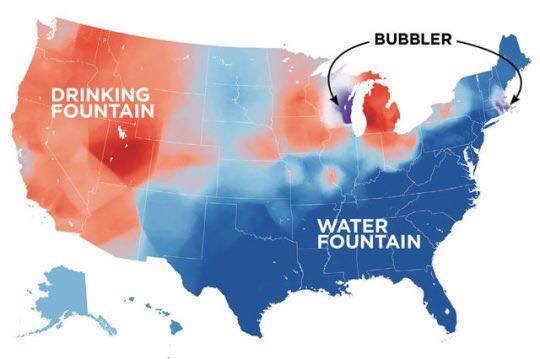 8.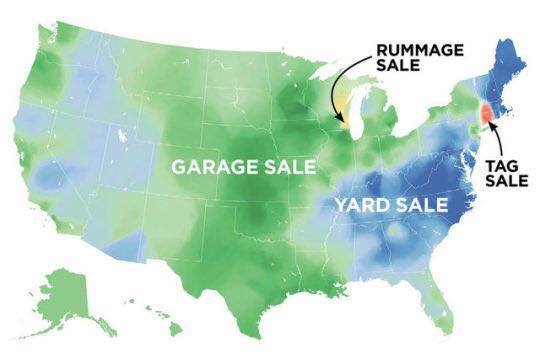 ---
9.
The pronunciation of "caramel" starts disregarding vowels once you go west of the Ohio River.
10.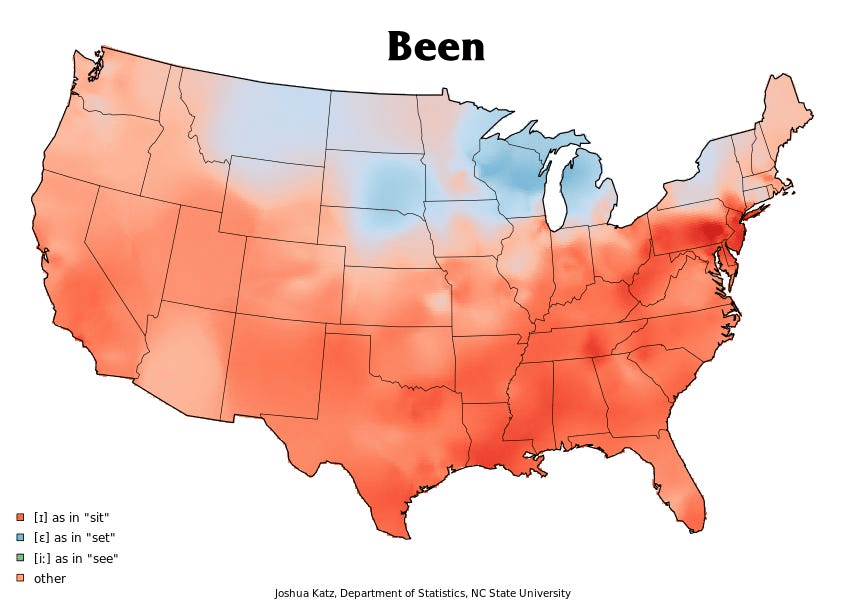 Residents of the far north have an oddly Canadian way of pronouncing "been."
11.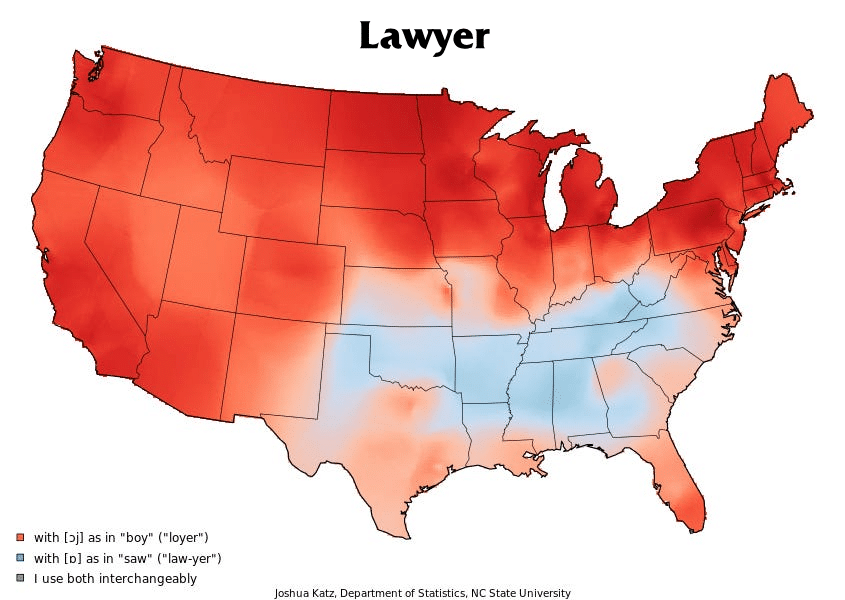 The South is the only place where you'll try to call your "law-yer" instead of your "loyer."
---
12.
The U.S is a nation divided over mayonnaise.
13.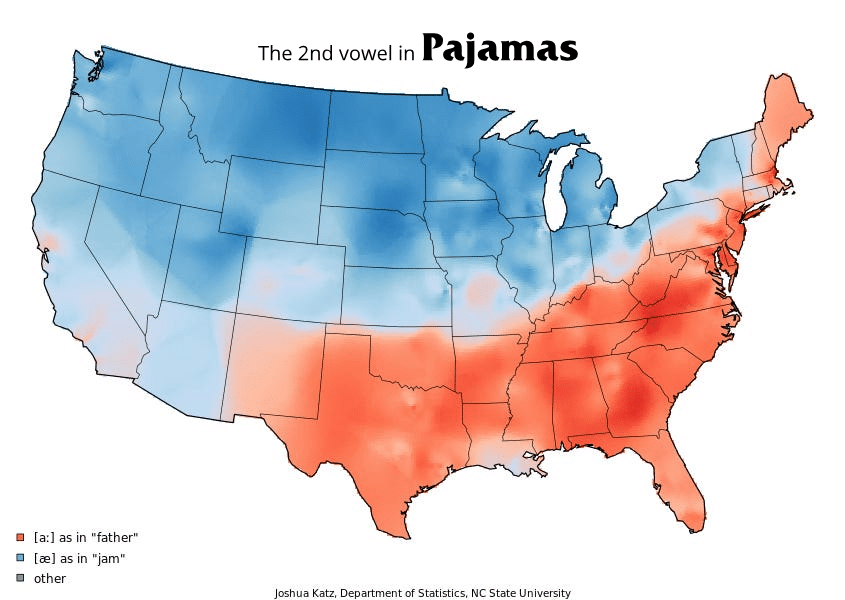 Some of the deepest schisms in America are over the pronunciation of the second syllable of "pajamas."
14.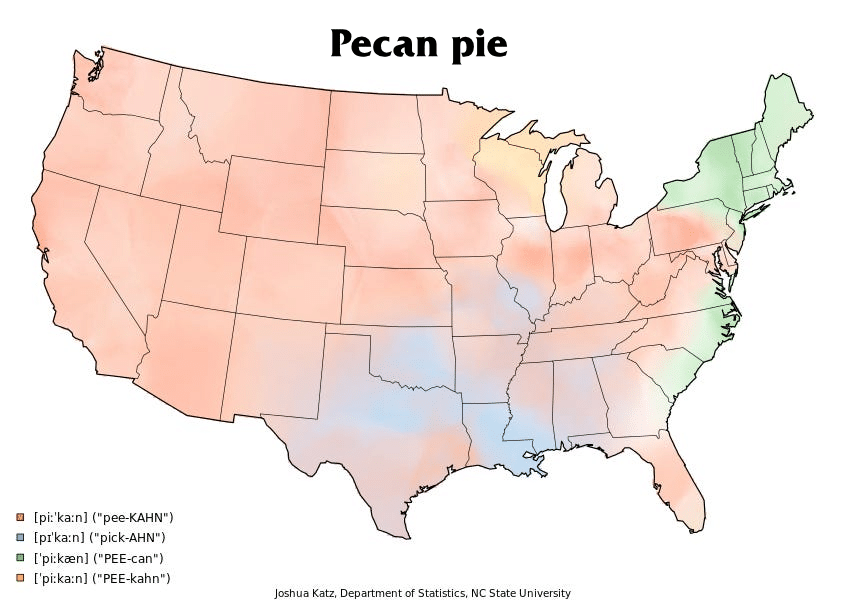 ---
15.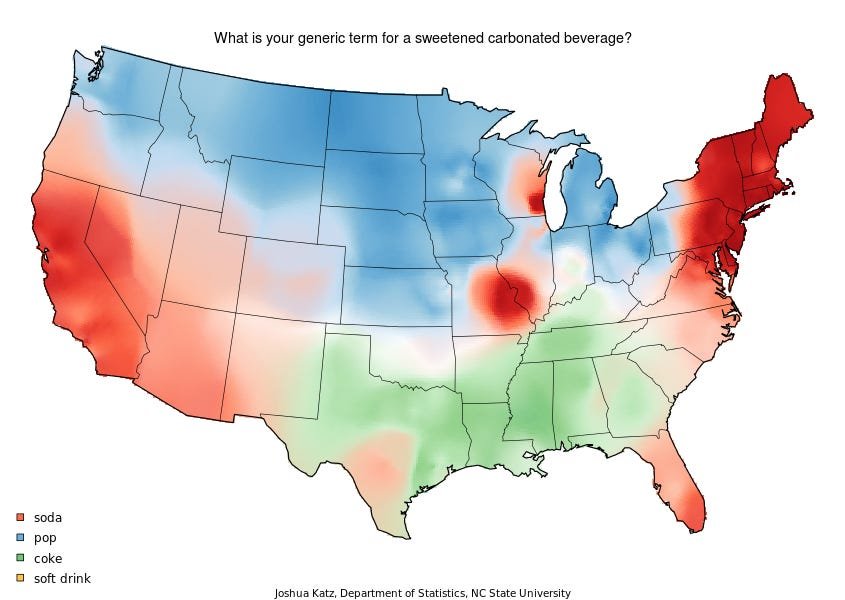 Everyone knows that the Midwest calls it "pop," the Northeast and West Coast call it "soda," while the South is really into brand loyalty.
---
16.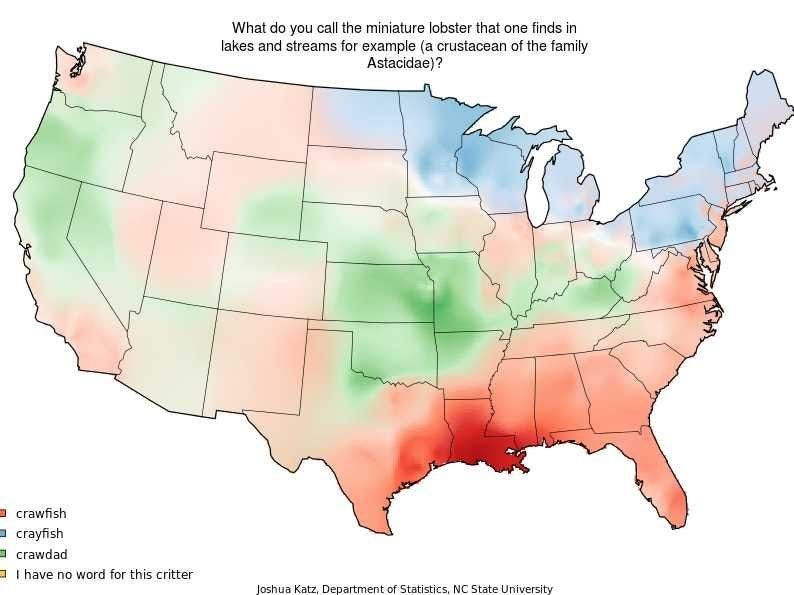 17.
18.
19.
---
20.
---
You've reached the end of the article. Please share it if you think it's interesting.
---
read more