Twitter is home to amazing tends that go viral from time to time. One such trend is when people started renaming everyday objects and they sounded way more accurate than the real ones. This is possible when you give a huge community the chance to share their creative ideas, and that's what Twitter excels at.
We have a new trend below that we think checks all the boxes needed to make a great language post. It's about the creative use of words to yield priceless puns. These puns started after someone asked "She Fell In Love With" and thousands of people followed. We picked the most captivating ones bellow. If you feel like you could add to the creativity, please don't hesitate to add a comment.
---
1.
2.
3.

4.
---
5.
6.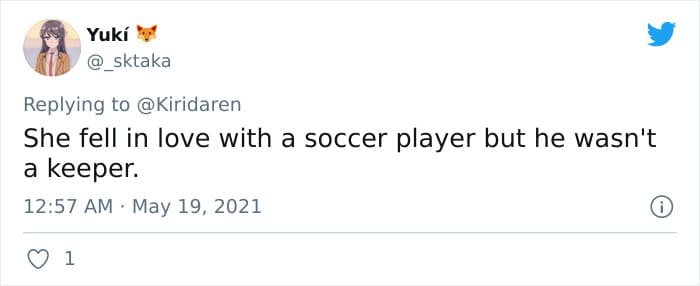 7.
8.
---
9.
10.
11.
12.
---
13.

14.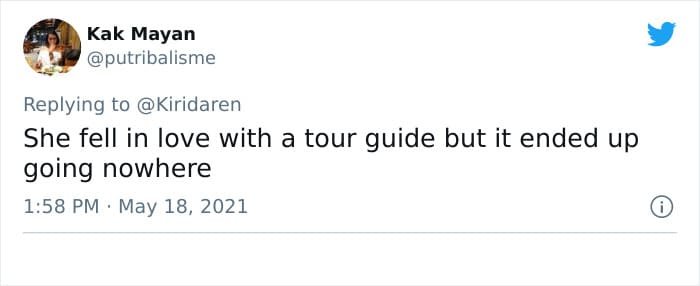 15.
---
16.
17.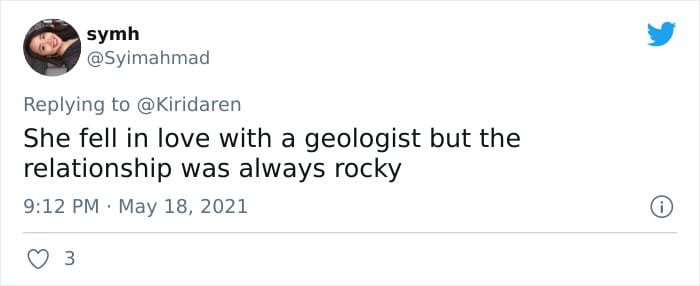 18.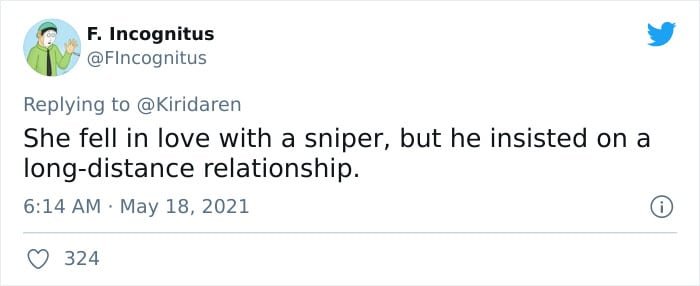 19.
---
20.
21.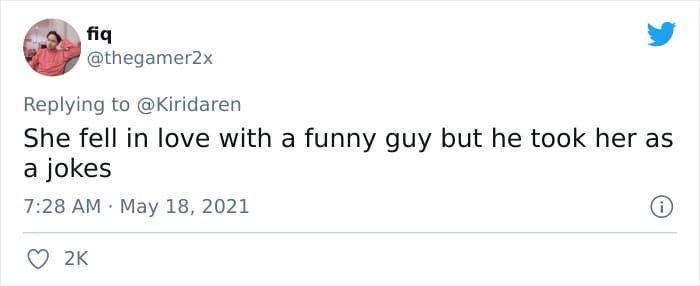 22.
23.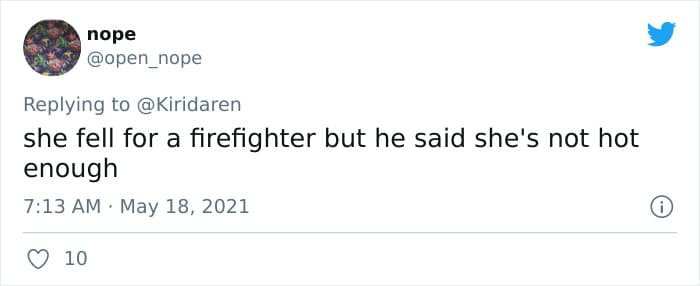 24.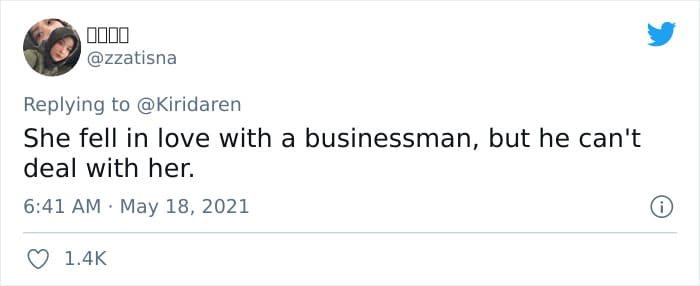 25.
26.
You've reached the end of the article. Please share it if you think it deserves.
---