The first thing readers interact with in a book is the writer's dedication. So it's gotta be important and catchy. Not so many writers invest time to make the best dedication that can attract readers. Instead, most books begin with boring and unimaginative dedications and that's why you can't remember most of them. Only those that are creative and imaginative stick in memory, like the ones below. We went on a rampage all over the internet in search for the funniest and most creative book dedications that we think will make your day. If you have come across a funny book dedication that we have missed let us know and will have it added to our collection.
---
1. Graduate Texts In Mathematics – An Introduction To Algebraic Topology By Joseph J. Rotman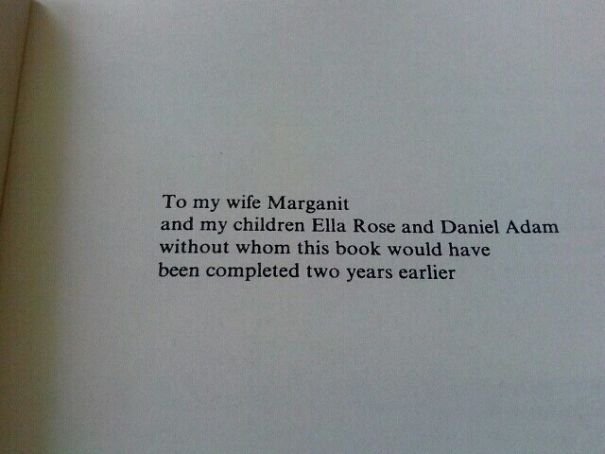 2.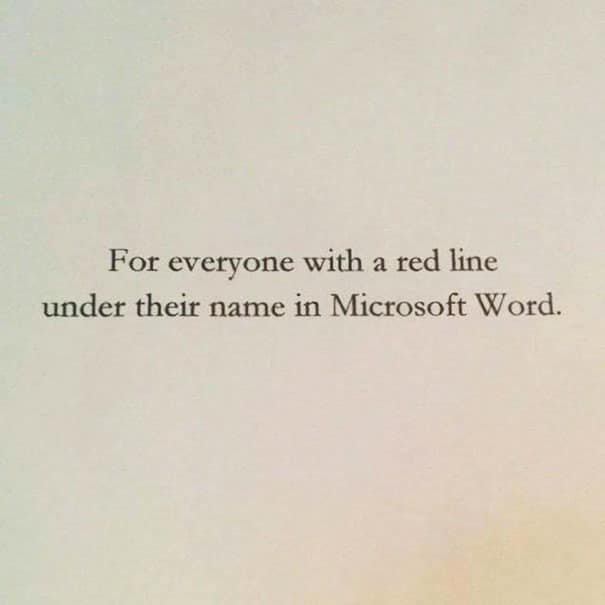 3. Mortal Coil By Derek Landy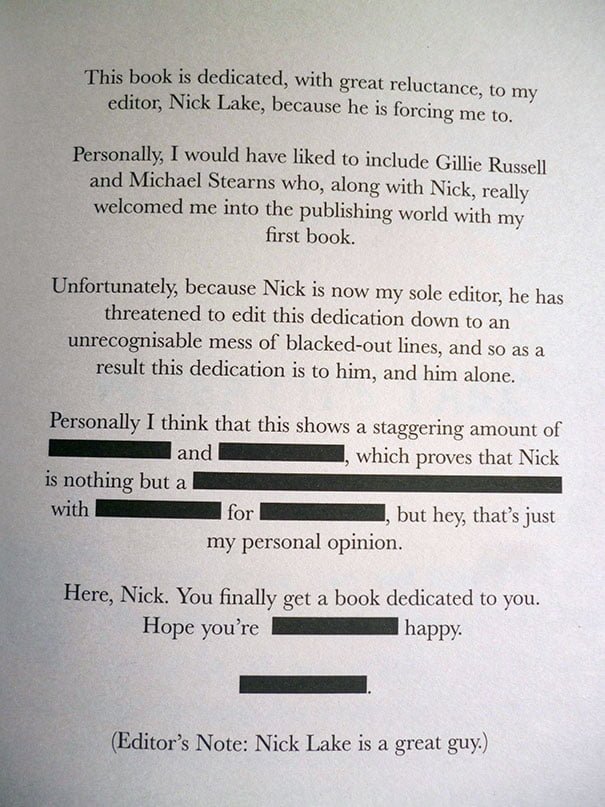 4.
---
5. Diary Of A Mad Diva by Joan Rivers
6. Death Bringer By Derek Landy
7.
8. No Way Back By Matthew Klein
---
9. The Selection By Kiera Cass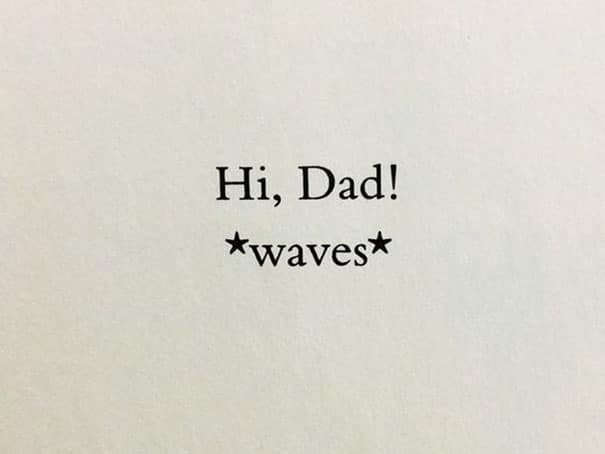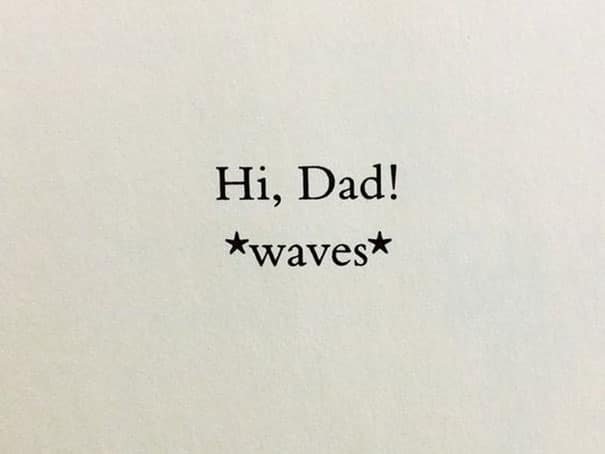 10. The End Games By T. Michael Martin
11. A Mostly True Memoir By Jenny Lawson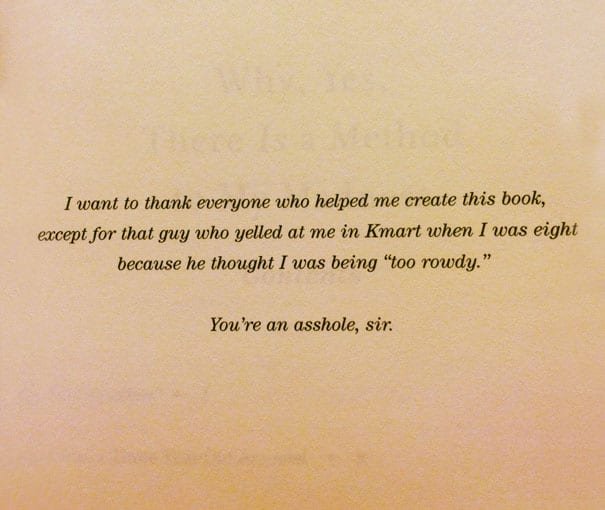 12.
---
13.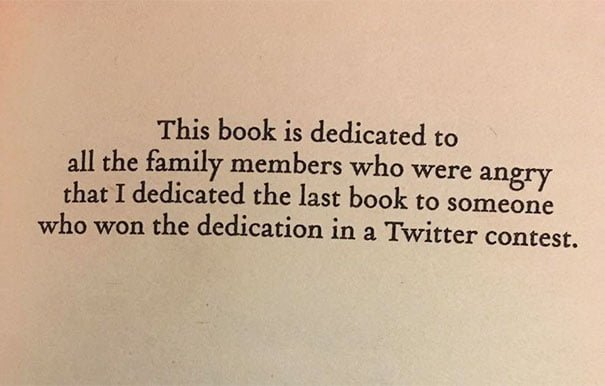 14.
15. Austenland By Shannon Hale
16. Mortal Gods (The Goddess War) By Kendare Blake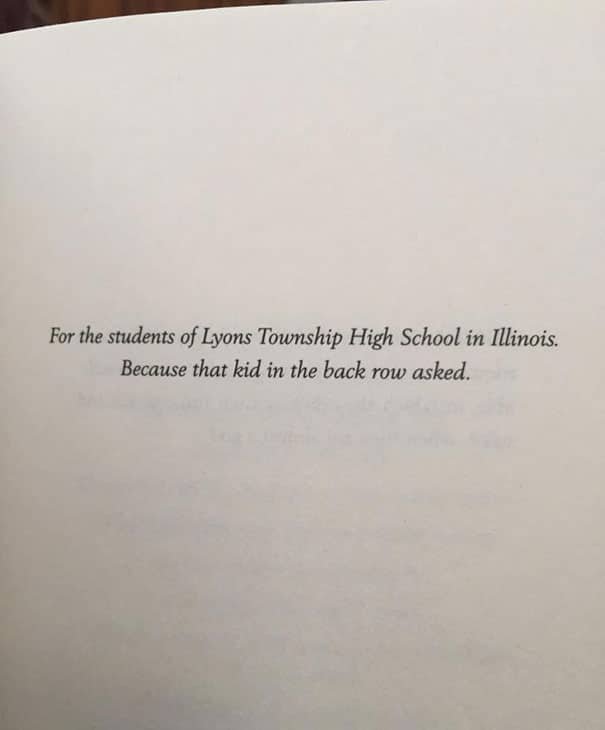 17. City Of Golden Shadow By Tad William
18.

---
19.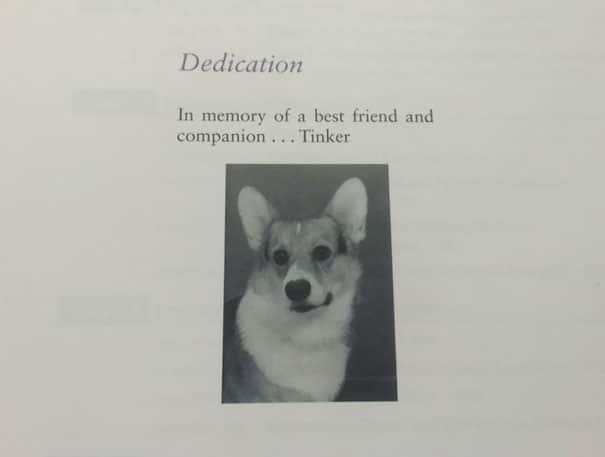 20.
21. Beyond The Kingdoms By Chris Colfer
22.
23. The Invisible Hook: The Hidden Economics Of Pirates By Peter Leeson
24. Chelsea Chelsea Bang Bang By Chelsea Handler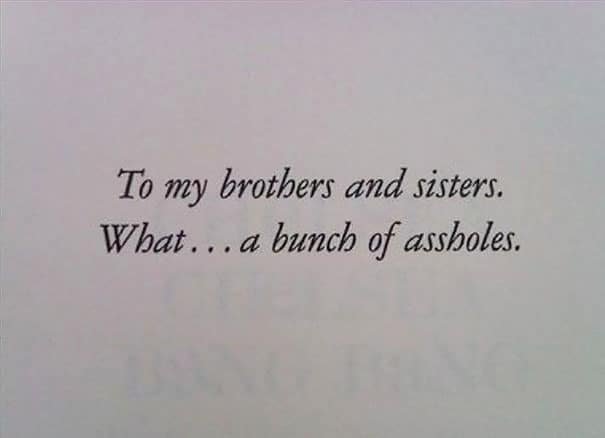 25.
26. The House Of Hades By Rick Riordan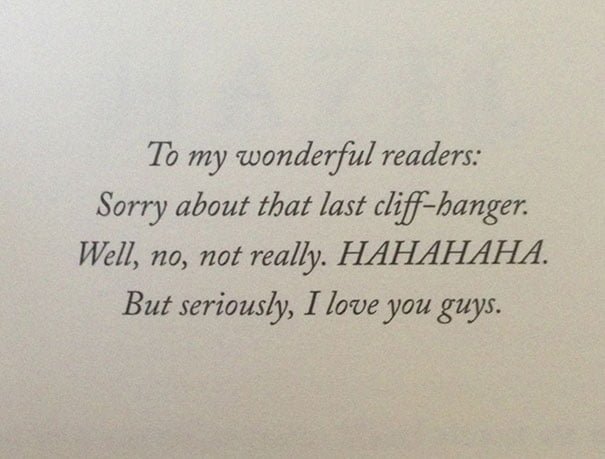 27.
---
28.
29. Psychos by Babe Walker
30. I Was a Child by Bruce Eric Kaplan
31. Ruins by Dan Wells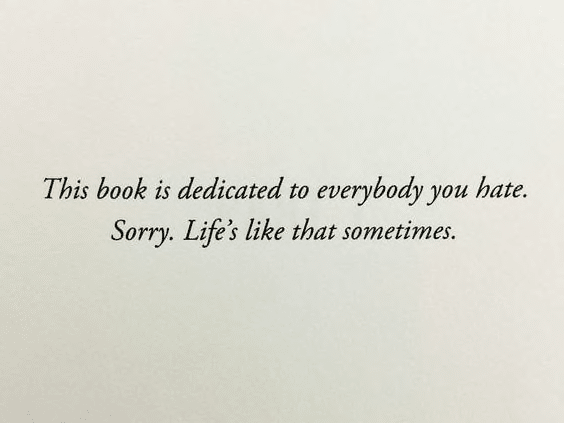 32. City of Ashes by Cassandra Clare
33. House of Leaves by Mark Z. Danielewski
34. Dumplin' by Julie Murphy
35. Glass Sword by Victoria Aveyard
---
You've reached the end of the article. Please share it if you think it's interesting.