The English language, with its rich tapestry of influences from Latin, Germanic, French, and countless other sources, presents a beguiling paradox to both native speakers and learners alike. Its intricate web of irregular spellings, nuanced grammar rules, and homophones that sound the same but have entirely different meanings can confound even the most astute minds. Yet, this very complexity also lends English its remarkable adaptability and expressiveness, allowing it to embrace and absorb words from diverse cultures, shaping it into a dynamic and ever-evolving linguistic mosaic. In the midst of this linguistic enigma, one finds both the frustration of deciphering its intricacies and the joy of uncovering the beauty of its boundless potential.
---
English is such a zany language. It confuses the heck out of everyone, natives and non-natives alike. If you can speak English, then kudos. It's not easy to speak a language whose madness knows no bound. To demonstrate what a crazy language English can be, we have put together a compilation of how people were driven to complete madness by English. Don't forget to share your favorite or add more to the list. Have a good read.
1.
2.
3.
---
The English language stands as a linguistic marvel, uniquely characterized by its ability to bridge cultures and adapt to the demands of an ever-changing world. What sets English apart is its welcoming embrace of borrowed words from various languages, enriching its vocabulary with an unparalleled diversity. Its simplicity in some aspects, such as the absence of formal address, coexists with complexity in others, like its vast array of verb tenses. This duality is a testament to English's adaptability and resilience. Its global prevalence is a testament to its role as a universal language of communication, connecting people worldwide, transcending borders, and fostering cross-cultural understanding. In its uniqueness, English is a reflection of the world's interconnectedness, offering a glimpse into the human spirit's constant quest for unity through language.
4.
5.
6.
7.
8.
9.
10.
---
The English language, with all its quirks and idiosyncrasies, dances to the rhythm of its own linguistic beat. Its irregular spellings, where 'enough' lacks 'gh' and 'dough' strangely hides an 'ough,' can perplex even the most dedicated wordsmith. The unpredictable pronunciation of words like 'colonel' or 'bologna' adds an element of surprise to every encounter. English is a language where one must learn to navigate the curious road of homophones, where 'right' and 'write,' 'flower' and 'flour,' sound identical but convey vastly different meanings. These quirks, while at times confounding, also infuse English with its unique charm, making it a language full of delightful surprises for those who dare to explore its linguistic labyrinth.
11.
12.
13.

14.

15.
16.
17.
18.
---
19.

20.
21.

22.
---
23.
24.
25.
26.
27.
28.
29.
30.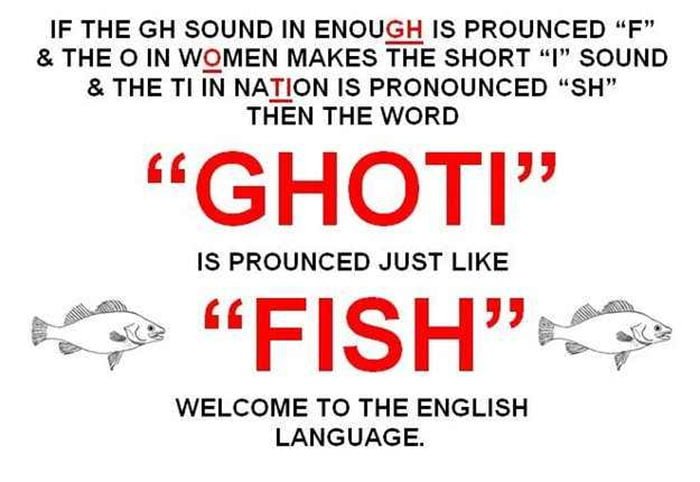 31.
32.
33.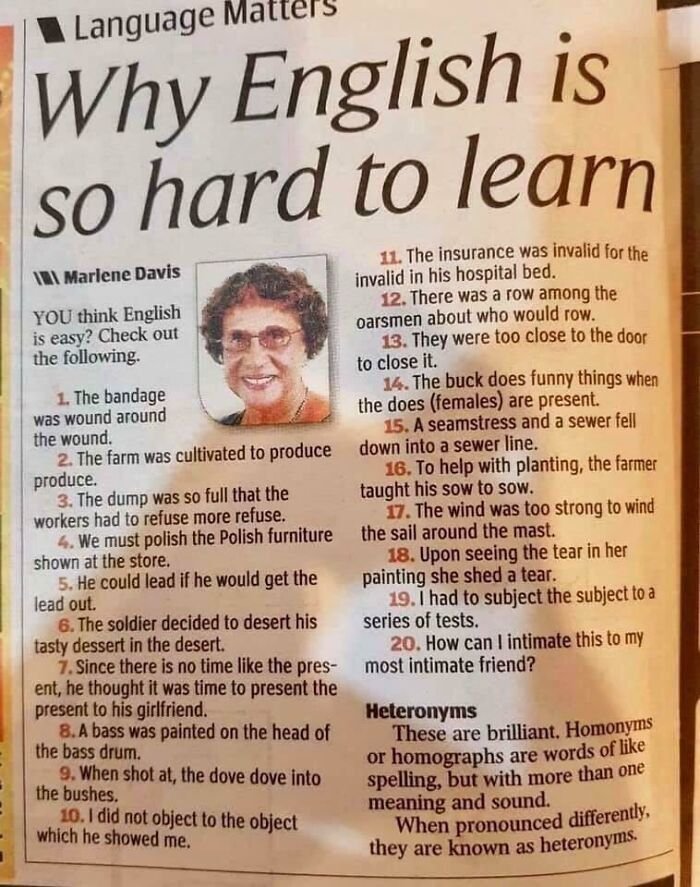 You've reached the end of the article. Please share it if you think it's interesting.