Translation is not a very easy task. It requires deep knowledge of at least two languages to translate sufficiently and effectively. Any language expert can testify that you cannot really translate everything from one language into another and that a lot of details and nuances get lost in translation.
---
And when you hand the translation task to machines and algorithms don't expect anything to be accurate. In fact, Machine-based translations, specifically Google Translate, have been called out as being sexist when they translate from gender-neutral languages. This becomes clear when Google Translate assigns genders to personal traits, professions, activities, etc. This has been brought to public notice by a lot of users on Twitter. We have brought some examples below. Read them and let us know what you think.
People Tested How Google Translates From Gender Neutral Languages And Shared The "Sexist" Results
1. Hungarian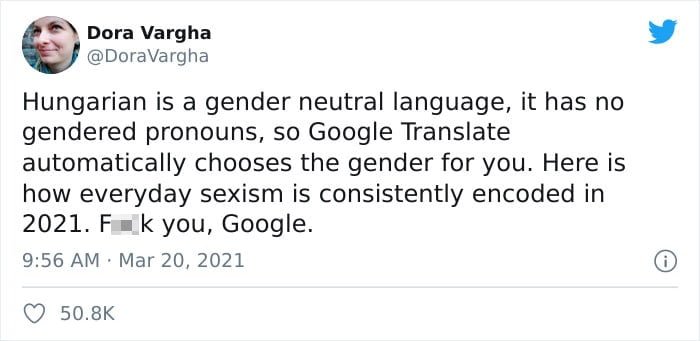 ---
2. Malay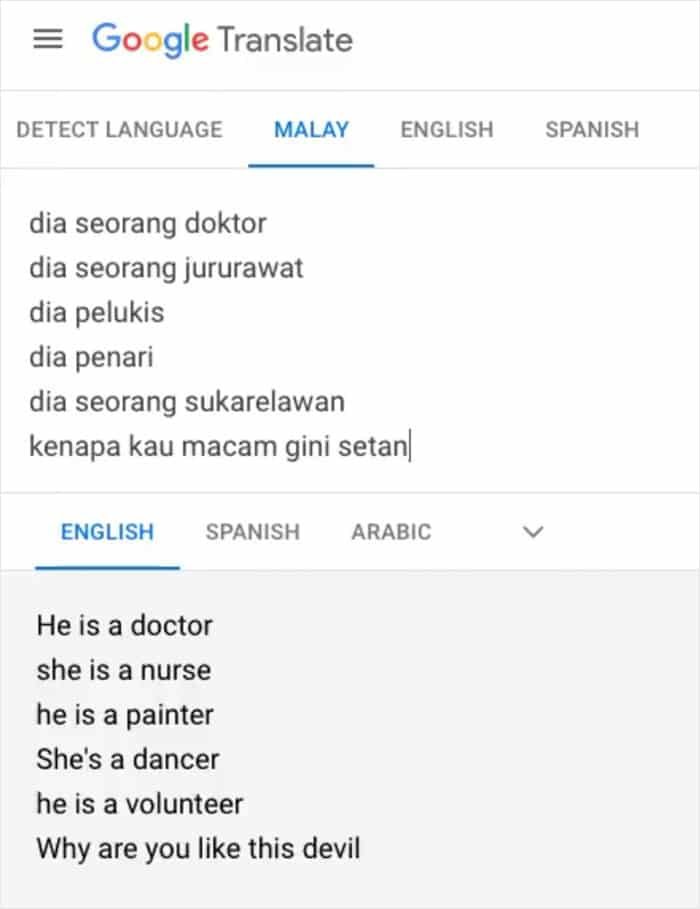 3. Hungarian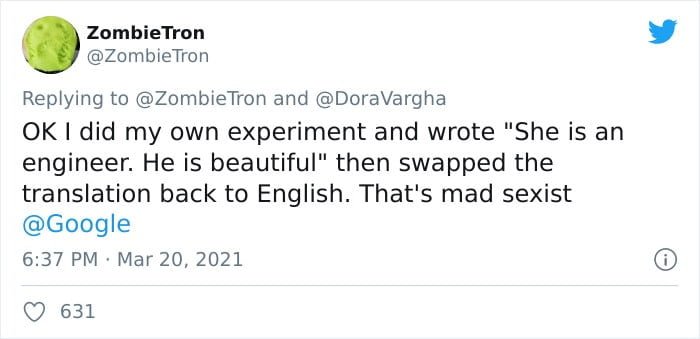 4. Estonian
---
5. Finnish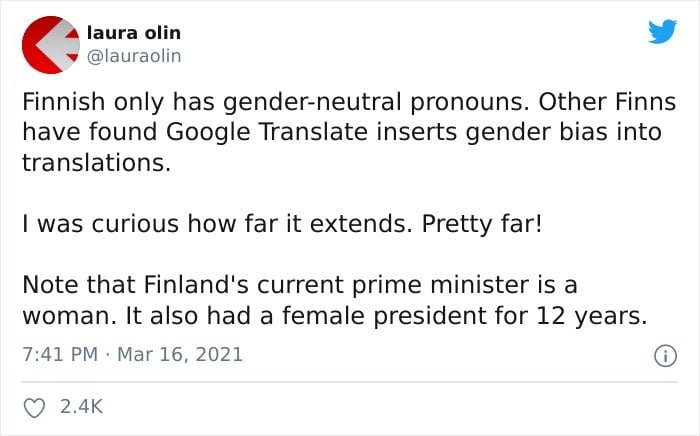 6. Filipino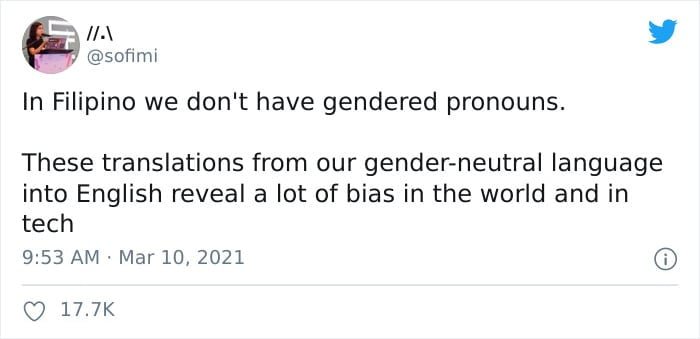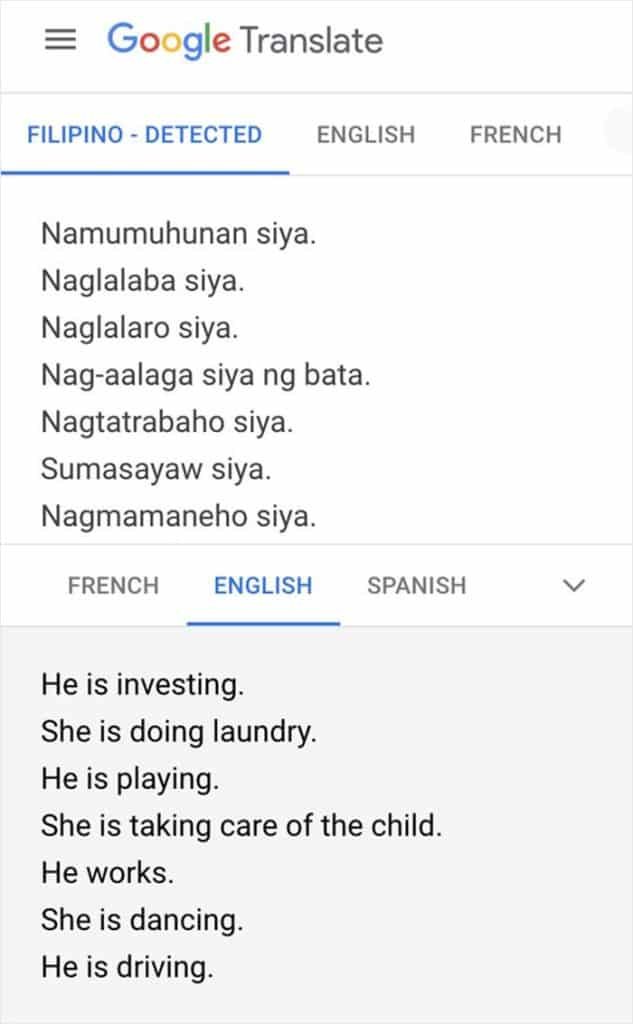 Users feedback :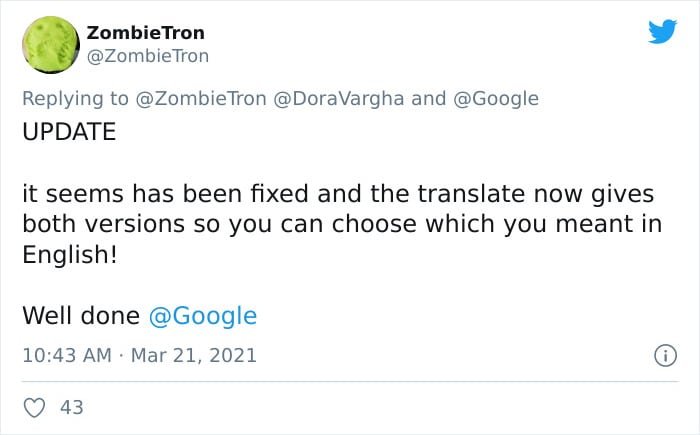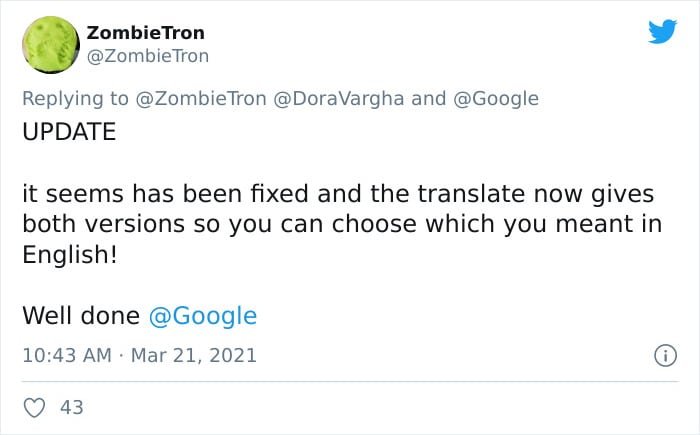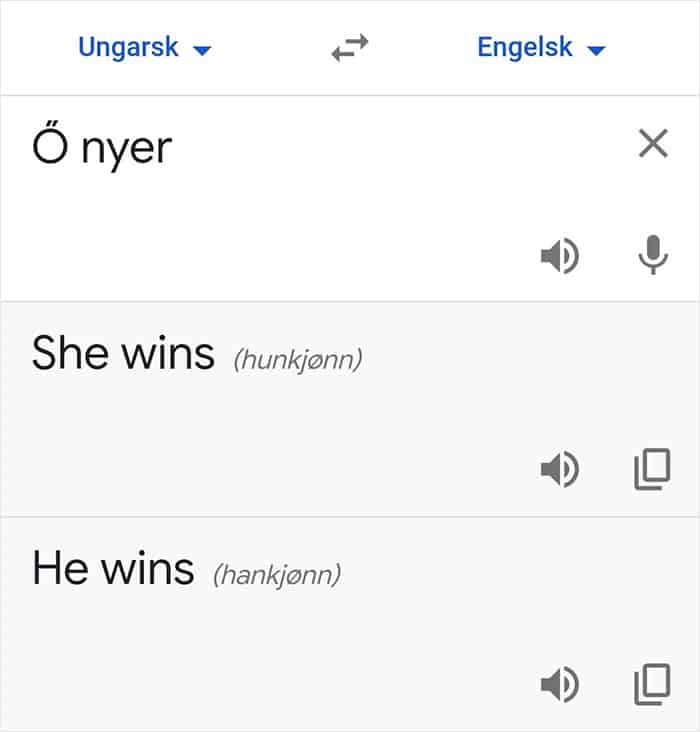 _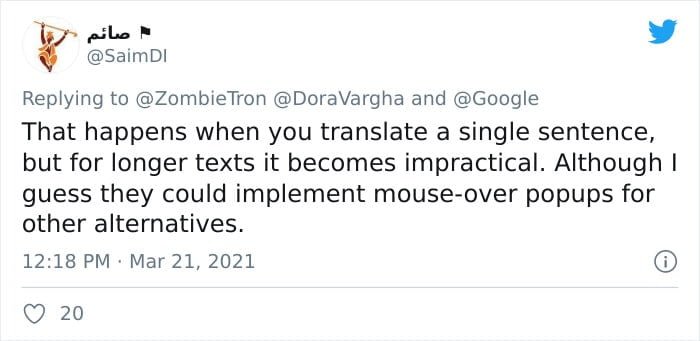 ---
_
_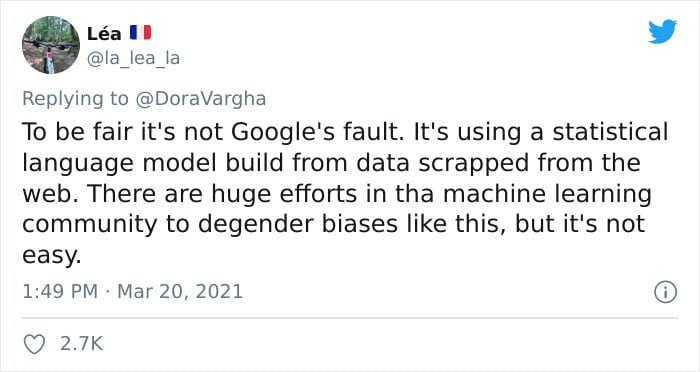 _
---
_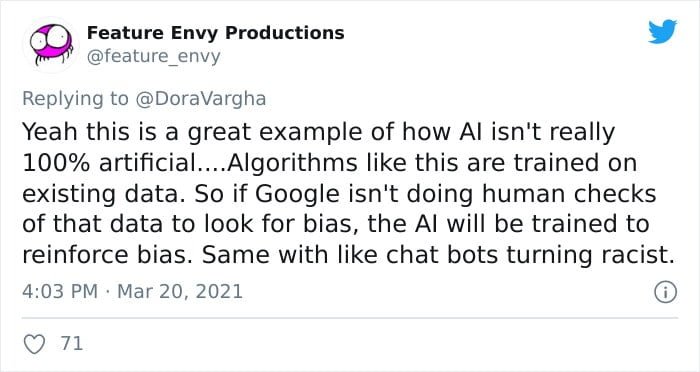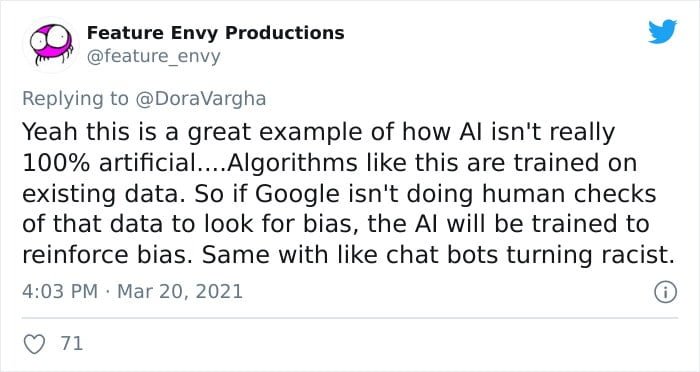 _
_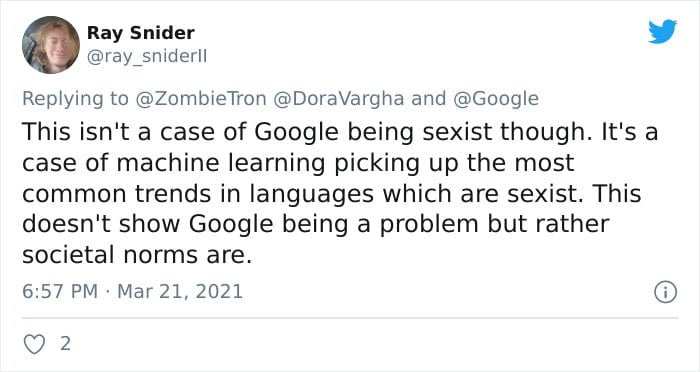 ---
You've reached the end of the article. Please share it if you think it deserves.