We talked a lot about the importance of punctuation before and we have seen how confusing life would be without proper punctuation. After all proper punctuation is the difference between knowing your shit and knowing you're shit. Also, a little punctuation could save our grandmother in the following example: "Let's eat grandma" and "let's eat, grandma." A punctuation element that can also make a great difference is proper spacing, aka kerning.
Here are 20 hilarious examples that show why adjusting the spaces between letters is of crucial importance not only in graphic and logo design but also in everyday handwriting.
---
1.
2. Sorry what's broken?
3. Oh Clint!
---
4.
5.
6.
---
7. Worst tart ever.
8.
9.
---
10.
11.
12. No thanks!
---
13.
14. Please don't name your kids Clint again.
15.
---
16.
17.
18.
---
19.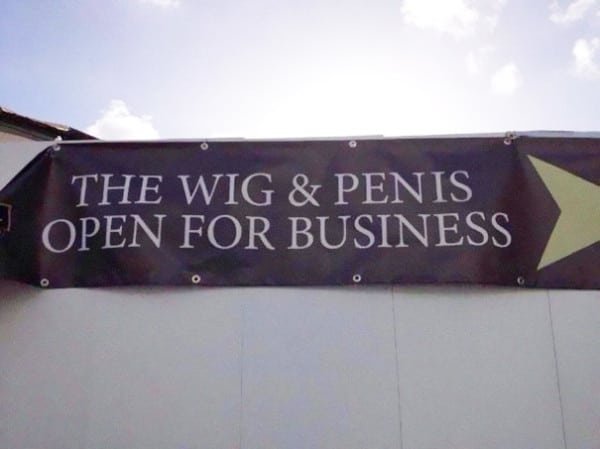 20.
---
You've reached the end of the article. Please share it if you think it deserves.
---
read more